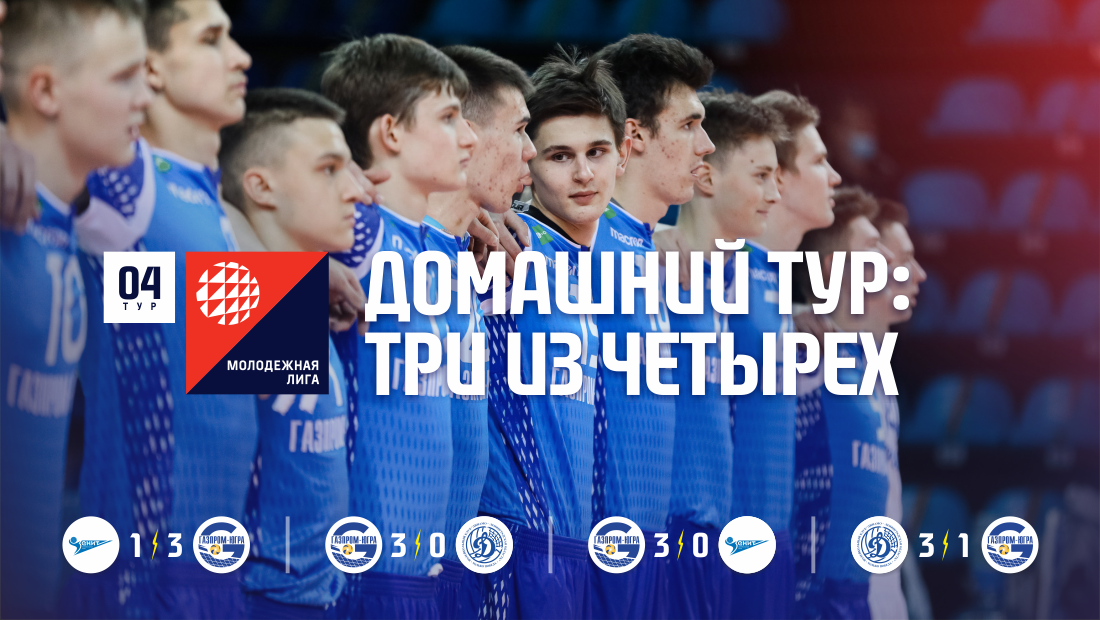 Home tour: three out of four
15.12.2020 / 15:39
Zvezda Ugra won three of four home match matches against the most northwestern MVL teams - Zenit-2 St. Petersburg and Dynamo-LO-2. Offensive and, to be honest, inexplicable defeat in the last match from pine fighters is a consequence of the psychological instability of our youth. Easy taking the first set (25:16), the guys missed the ending of the second and fell. This happens at the youth level., it is important to learn from what happened and move on.
In the meantime, "Star of Yugra" has secured the fourth place in the standings with 11 victories in 16 matches. If in the first home mast with Zenit-2 it is worth highlighting the binder Maxim Kirillov, who not only orchestrated the attacks, but he also managed to dial 14 (!) points (7 aces, 2 block, 5 attacks), then in the game against Dynamo-LO-2 the team was again dragged by captain Pavel Stradomsky, note and 83% effectiveness in attack by Konstantin Bessogonov.
At all, singling out one person in volleyball is a thankless task, the sport is too collective. So in the second meeting with St. Petersburg residents, "Star of Yugra" showed itself as a well-coordinated ensemble - a dry victory with even numbers of personal statistics. Well, the last lost match can also become a liability for the entire team.. What pleases: in general, Surgut youth does not stand still, growing literally and figuratively, is developing.
Defeats along the way are inevitable, but the main thing is precisely in the overall positive dynamics. A good half of the Surgut youth team has already managed to appear in the Super League matches this season, and not just light up, but to contribute to the Gazprom-Ugra game. In this regard, this season is invaluable for young volleyball players., Not every Super League club gives the MVL guys a chance to taste the taste of big volleyball.
In Surgut, this road is open - you just need to pass it. Zvezda Ugra has a break in MVL games until mid-January, when the people of Surgut will play two principal matches on the home court against Nizhnevartovsk "University". In the meantime, the guys have a whole month at their disposal for recovery and further growth., literally and figuratively.