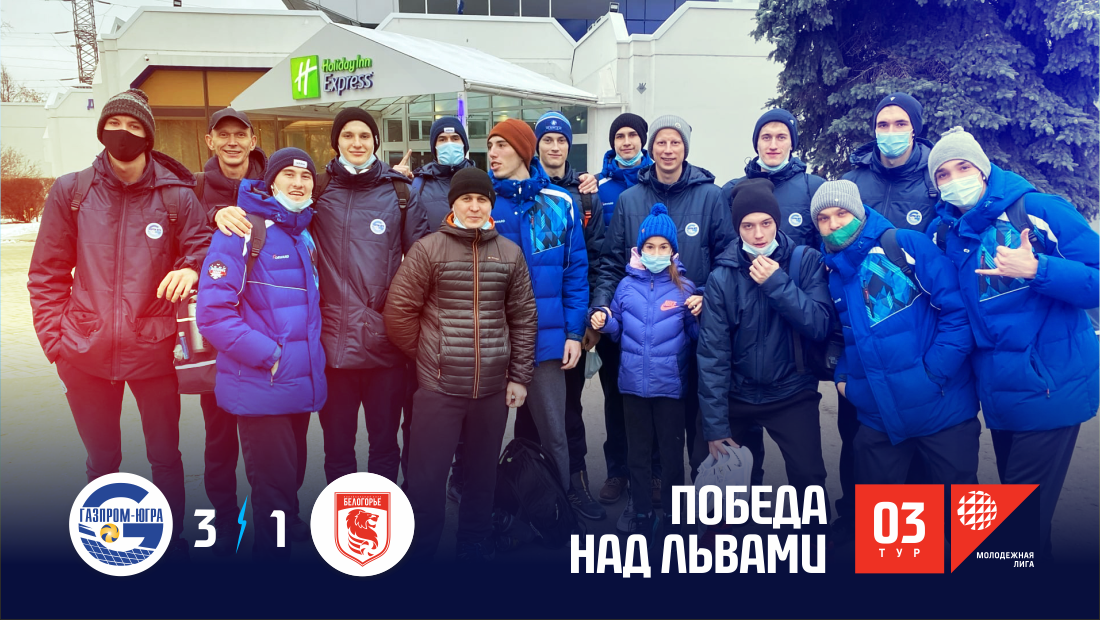 Victory over the lions
22.11.2020 / 18:01
To our great regret, the return game with the Belgorod lions was not broadcast today.
Party count: (23:25), (25:14), 25:14), (25:20). Our team's victory.
We interviewed the Head Coach of Zvezda Ugra – Andrey Chirkov and behold, what he told us:
Today's game cannot be called any outstanding. There were many mistakes in the first batch, like our team, so among Belgorodians. Eventually, made the same mistake, but we are a little more. In the second set, there was a break. Was seen, that opponents are weaker both in defense and in service, ours began to play more calmly, confidence appeared and as a result - two sets in our standings.

Young players make a lot of mistakes amid fatigue, attitude is very important here, important concentration and motivation. We must already play better volleyball, as shown by the Dynamo-Olympus team, according to statistics, Muscovites have a minimum number of defects. We will strive for this.

In the fourth set, Belgorodians "returned to the game" and imposed a fight. We have a hard time, but put the squeeze on the game to win.
---
Well done! There are players, which can be distinguished in the game?
---
Overall for the tour – Stradomsky. Played stably, acted as captain both on and off the court. The rest did the tour well too, but we, coaching staff, expected more. Well, we will prepare, next tour with us – home.
Ugra star

3
-
1

Belogorie-2 (Belgorod)
Details
| Date | Time | Championship |
| --- | --- | --- |
| 22.11.2020 | 13:00 | RUSSIAN CHAMPIONSHIP 2021. MEN. YOUTH LEAGUE |
Results
| | | | | | |
| --- | --- | --- | --- | --- | --- |
| Ugra star | 23 | 25 | 25 | 25 | 3 |
| Belogorie-2 (Belgorod) | 25 | 14 | 14 | 20 | 1 |