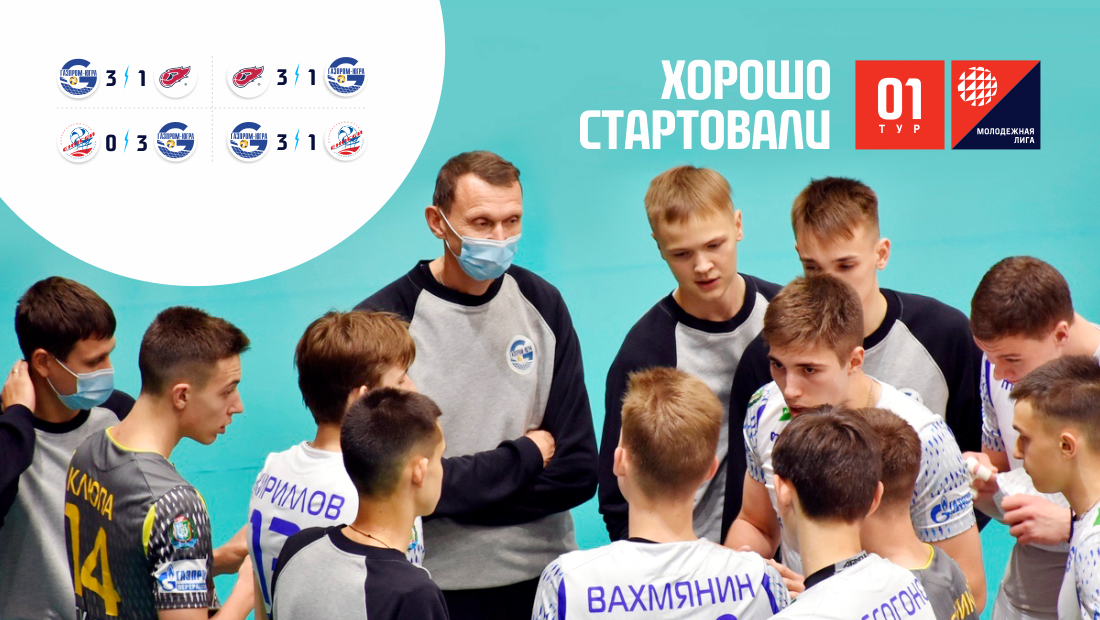 Good start
11.10.2020 / 19:58
"Star of Yugra" successfully traveled to neighboring Nizhnevartovsk, where the games of the first round of the Russian Championship in the Youth Volleyball League took place. Our young talents met twice with the Novy Urengoy "Torch", bronze medalist of the last championship, and Krasnoyarsk "Yenisey-2", having won three wins in four matches.
The main miners of "Zvezda" last season are massively defending the honor of the bloodless "Gazprom-Yugra", so it would be logical to assume, that understudies may have certain difficulties. But no - updated and even younger, than usual, the team showed its best side. The depth of the reserve in Surgut is simply excellent!
On the first day, the "Star of Yugra" beat the formidable "Torch" 3:1. An excellent match was played by Pavel Stradomsky, who made his debut in the Super League the day before - on his account 21 points, 60-percentage efficiency in attack and 65% in reception. Let's note the central Bessogonov and Yudenkov, put in four blocks, as well as binder Maxim Kirillov, who built five aces. The entire starting six played exactly, without major failures, having obtained a difficult victory over a serious opponent.
The match with "Enisey-2" turned out to be simpler - 3:0, although our two sets took with a minimal advantage. In the second fight with "Torch" again five aces from Kirillov, effective attacks from Stradomsky, activity of diagonal Pavel Vakhmyatin, but lost a little in the game on the grid, while showing the best reception and excellent serve (13 aces!) – 1:3. In the final match of the tour, the "Star of Yugra" confirmed the class, once again beating Yenisei-2 3:1.
The second round will start 5 November in Orenburg, where they will have an excellent opportunity to replenish their spectacled baggage in games against the local "Oilman-UOR" and "Berkuts of the Ural" from Ufa. This season, our guys can claim high places in the championship, and many of them will sniff gunpowder in the Super League. The strategic direction of Gazprom-Yugra to work with youth will bear fruit already this season - at least, in MVL.